Blackened Chicken Sandwich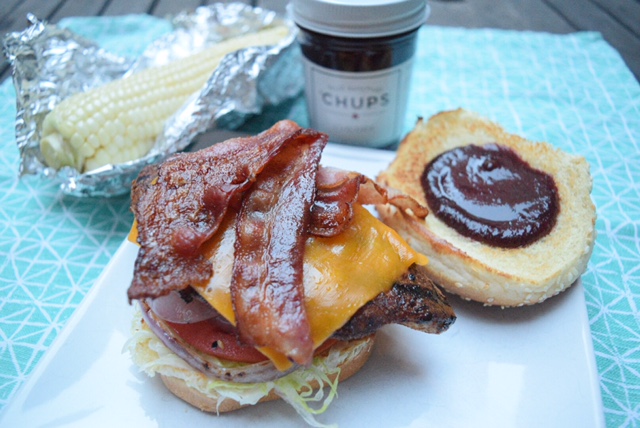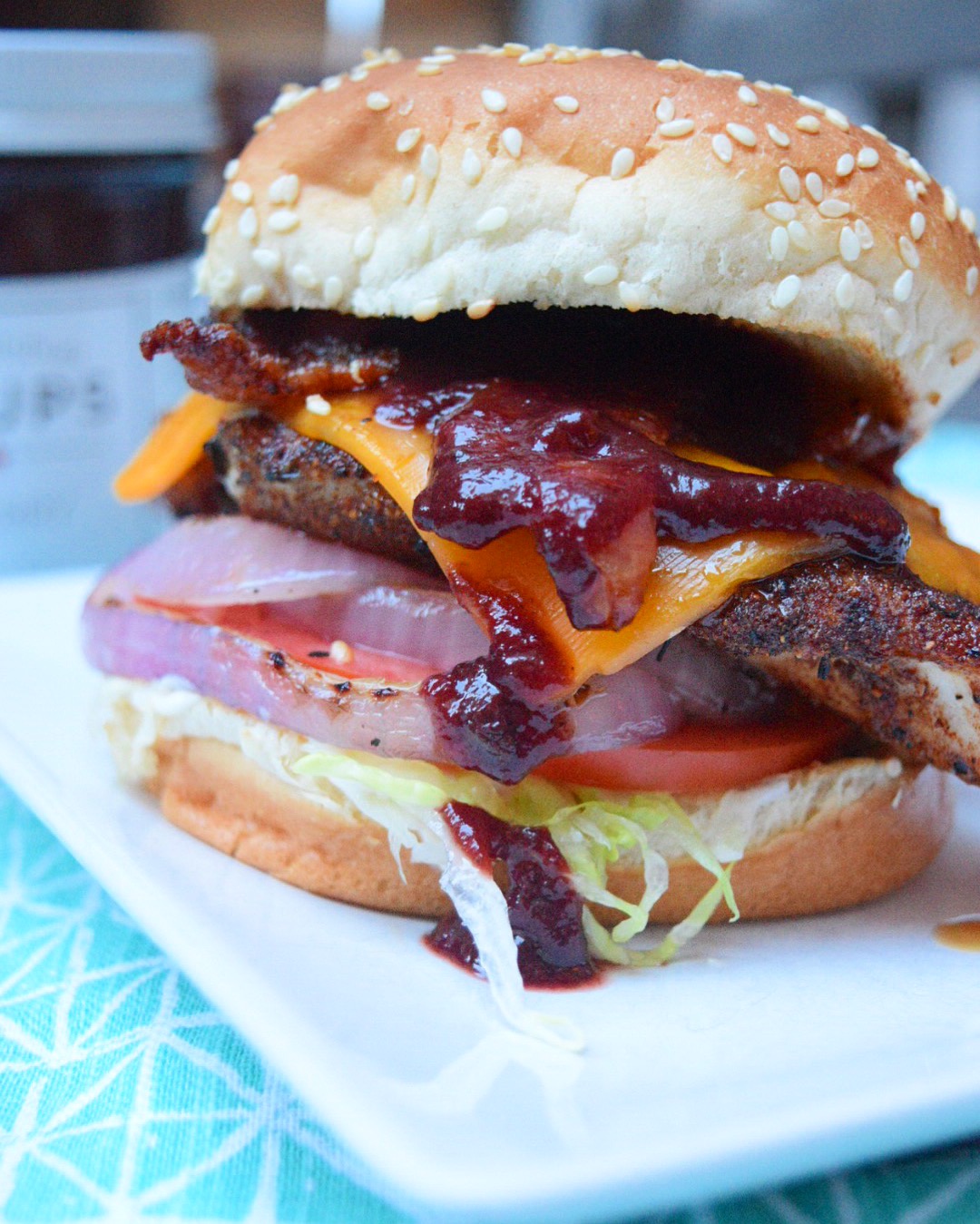 Ingredients
chicken breasts
preferred spice blend (we used Jerk Central); or make your own using paprika, cayenne, cumin, thyme, white pepper, onion powder, salt, and pepper.
grilled red onions
bacon
cheddar cheese slices
tomatoes
lettuce
mayonnaise
Hamburger buns or Kaiser rolls
Directions
Fry bacon in a pan, or roast in the oven on a foil-lined sheet approximately 10 minutes, until browned.
While bacon is cooking, heat grill to medium high.
Lightly oil chicken breasts and coat with jerk seasoning.
Slice red onion into half-inch slices and lightly coat with oil, salt and pepper.
Grill chicken breasts several minutes per side, until firm. Remove from heat and top with cheese slices.
Grill onion slices until slightly softened and grill marks appear. Flip and repeat, then remove from heat.
Assemble the sandwiches by topping the bottom bun with mayo, lettuce, and tomato. Follow with chicken, cheese, and bacon. Top with Cherry 'Chups and the top bun.
Devour with reckless abandon!